Unlocking the Secrets to Youthful Skin: How to Reduce Wrinkles with the Age-Defying Facial and Skincare Products
It's no secret that as we age, our skin loses elasticity, and wrinkles and fine lines start to appear. And while aging is inevitable, there are ways to slow down the process and embrace a youthful appearance. One popular solution is the age-defying or "fountain of youth" facial, offered at Hello Beautiful Day Spa. Another method is using skincare products from sought-after brands like Eminence and Cosmedix. In this blog post, we will uncover the secrets to reducing wrinkles and fine lines with these skincare routines and treatments.
Schedule an Age-Defying Facial
The age-defying facial is one of our popular skincare treatment option that helps to combat fine lines, wrinkles, and sagging skin. At Hello Beautiful Day Spa, the facial treatment involves a unique blend of ingredients known to combat wrinkles. These typically include retinol, collagen, and hyaluronic acid. Retinol, in particular, is a potent ingredient that stimulates collagen production, helping to smooth the skin's texture and reduce wrinkles. At Hello Beautiful Day Spa and Salon we utilize antioxidants and enzymes to help to smooth and brighten the skin, while a relaxing spa environment helps reduce stress and promote a sense of wellbeing. This facial is an ideal way to relax and unwind while treating your skin to a much-needed boost.
Eminence and Cosmedix Products
Another way to combat wrinkles is through skincare products that contain active ingredients that stimulate collagen production. Eminence and Cosmedix are two highly sought-after brands that offer plant-based, natural products. Eminence, in particular, offers a wide range of products that address wrinkles and fine lines, including their Firm Skin Acai Booster-Serum and their Eight Greens Youth Serum. Similarly, Cosmedix's Elite X-Cell+ Serum contains plant stem cells to support cellular regeneration and reduce the appearance of fine lines.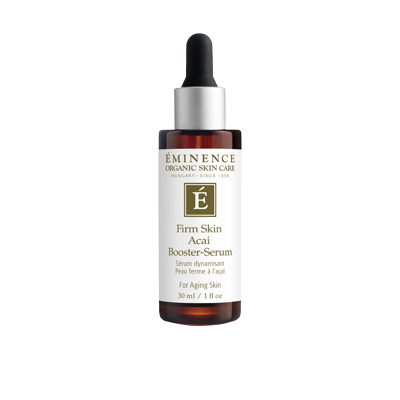 Say goodbye to aging with our powerful extra strength serum and product enhancer. Packed with antioxidants from acai and naturally derived hyaluronic acid from the marshmallow plant, it's time to enjoy youthful-looking skin.
You can effectively address the visible signs of aging with this potent blend of organic phytoestrogens. In this powerful formulation, concentrated whole plant yucca, chasteberry, and flax seed extract work together as active ingredients to promote the look of firm and radiant skin.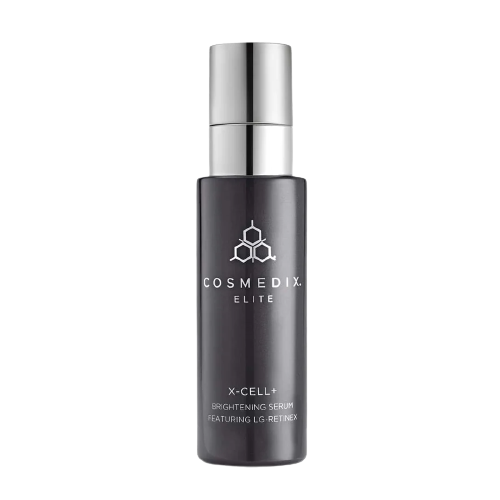 Achieve a vibrant and hydrated complexion with the transformative power of X-Cell+ brightening serum. This incredible serum combines the benefits of exfoliation and intense hydration, resulting in visibly brighter skin. Its unique blend of skin-brightening Niacinamide and nourishing Waltheria Extract helps minimize the appearance of dark spots, uneven skin tone, and texture. Enriched with LG-Retinex, a microencapsulated blend of Retinol, this age-defying serum is your daily secret to a more radiant-looking complexion.
Having a consistent skincare routine is just as important as using the right products. A daily routine that includes cleansing, toning, and moisturizing is essential. For those combatting wrinkles, incorporating retinol products into your routine can make a significant difference. For example, the Cosmedix Elite Eye Doctor cream is an ideal addition to a nightly routine. Because the eye area is typically the first place wrinkles appear, using this product can help to reduce fine lines.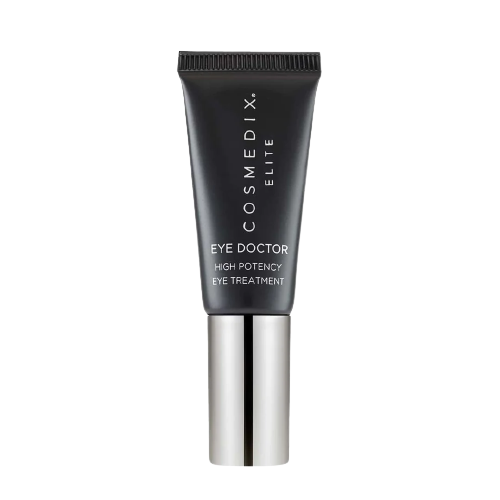 Pamper and rejuvenate the delicate skin around your eyes with Eye Doctor. This powerhouse eye treatment serum is specially formulated with COSMEDIX favorite Liquid Crystal Technology to deeply hydrate and nourish thinning skin. Prepare to be amazed by its incredible benefits! The combination of AGP Retinol Complex and Spin Trap technology not only reduces the appearance of fine lines and dark circles, but also enhances skin elasticity and fortifies the fragile eye area. Imagine waking up to a refreshed and well-rested look! This smooth and soothing formula even helps diminish the appearance of undereye bags while you sleep. Give your eyes the extra care they deserve!
Reduce Wrinkles with a Healthy Lifestyle
While skincare products and treatments can work wonders, it's essential to take care of your whole body and maintain a healthy lifestyle. Eating a healthy, balanced diet rich in antioxidants, staying hydrated, and getting plenty of sleep can all contribute to healthy, glowing skin. Additionally, avoiding habits like smoking and excessive alcohol consumption can help reduce the appearance of wrinkles.
When it comes to reducing wrinkles, consistency is key. Incorporating a daily or weekly skincare routine and sticking with it can make a significant difference in the appearance of your skin. Similarly, committing to regular facials or other treatments can help to reduce the appearance of fine lines, while also providing a much-needed boost of relaxation and self-care. 
From here you can see that reducing wrinkles and fine lines is achievable through a combination of facial treatments, using active-rich products, having a consistent skincare routine, and maintaining a healthy lifestyle. At Hello Beautiful Day Spa, we offer the Age-Defying Facial, which has shown to be effective in reducing wrinkles. We also carry a variety of Eminence and Cosmedix products. These two brands offer high-quality products with active ingredients to help combat fine lines and wrinkles. Get started with incorporating the tips listed above and committing to a consistent routine and you can unlock the secrets to youthful, glowing skin!